Its March, and as our Release Date Trailer revealed a while back, it is release month!
When we last made an Update in October, we talked about how we could rush a release date of December 2016, but wanted to have a few extra months to really make sure that the game was polished and felt like something we could be proud of releasing, so we came up with a March Release Window.
That extra time has been invaluable to the project, and as things were being put into a final release state (Sound, Animations, Gameplay) we felt a great amount of joy and satisfaction in seeing everything in Routine really come to life. However, there was one thing we never felt clicked, and that was one of our paths.
Routine has always had two ways to progress through the game, each with their own unique endings, but we never quite knew how they would feel until the game content & experience was really polished up and playable as one solid, consistent, experience.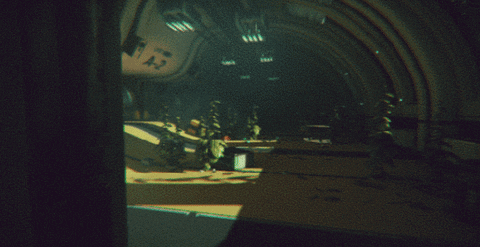 We made the call at the end of January that our second path was just not as strong as the other. If you follow us on twitter you may have noticed over these last two months that we've been very inactive, and the reason has been that we've just crunched like crazy to try and hit that March Release date. It's looking like we just can't do that, there are still a few things that require our attention. You have waited almost 5 years for Routine, and we want to make sure that what we give you in the end is nothing short of the best we can give you. We're genuinely sorry to announce this small delay, but we feel like the last thing we want to do is disappoint all of the people that given us their love, support and kindness, by releasing something that didn't feel complete.
We only get to release Routine once, and we want to make sure we do it right. We don't expect the delay to add more than a month or two and when we next update, we promise to finally give you a clear release date with a game that we are proud of.
Once again from the bottom of our hearts, thank you all for your patience and support.
-Lunar Software